A communication solution that suits everyone.
In today's society, we are becoming increasingly mobile, which places higher demands on the tools we use to communicate. We offer smart communication solutions that enable productivity and create a sense of freedom at work.
Telavox Flow is an example of a simple communication solution that is much more than a mobile switch board where you protect accessibility and professional treatment to your customers.
Everyone deserves a full-scale switch board, whether you are two users or several hundred internationally. With Telavox, we bring you telephony, mobile telephony, and switch board services on a single platform.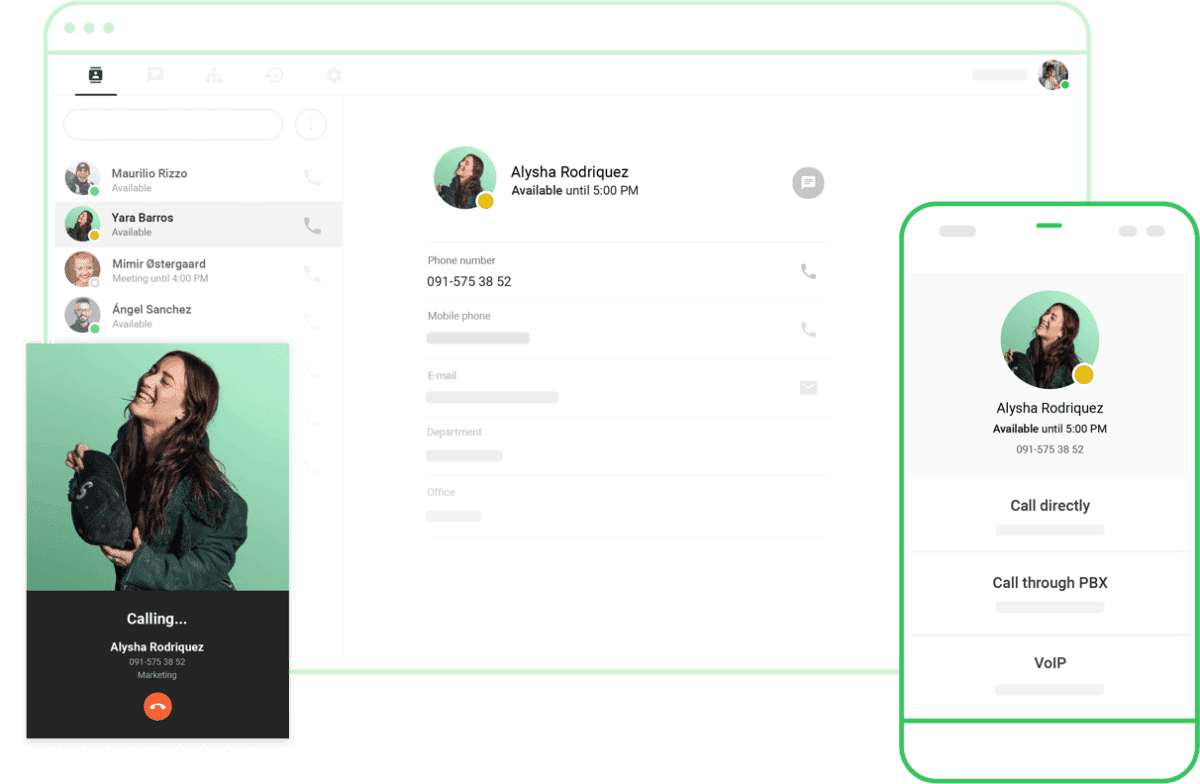 A cloud switch is so much more than just a phone call. With a cloud-based switch board, your business has a solution for all its communications: from chat and telephony to conference calls and video.
Simple Administration…
A cloud switch can be easily tailored to your specific needs. Because a modern cloud switch is designed for self-service, you can easily assign functions to new employees and just as easily cancel them if someone leaves. You have full control in all situations, and you also have access to user statistics.
A Cloud Switch Facilitates Integrations
With a cloud switch, it will also be much easier to integrate your switch services with other cloud-based applications that you are using. For example, you can link the switch to your company's calendar or CRM system.
A cloud switch is simply a modern hub for communication and collaboration, giving your business a significant competitive advantage.