A communication solution that suits everyone.
In today's society, we are becoming increasingly mobile, which places higher demands on the tools we use to communicate. We offer smart communication solutions that enable productivity and create a sense of freedom at work.
Telavox Flow is an example of a simple communication solution that is much more than a mobile switch board where you protect accessibility and professional treatment to your customers.
Everyone deserves a full-scale switch board, whether you are two users or several hundred internationally.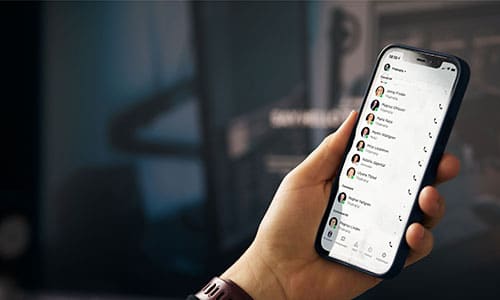 Telephony & Switch Board Services