Consat offers a pragmatic approach to digital transformation
Are you on a digital journey, running a data-driven business, or ready to advance from the production floor to app interfaces? Consat is ready to be your partner along the way. As we embrace a dynamic future by offering a pragmatic approach to digital transformation, we are able to show clear business value and leverage technology in an effort to optimize performance within your organization – without compromising reliability.
Each project we take on is managed according to the unique needs and challenges of the business we are working with. By pointing out a rational path for where to go next, Consat will set the baseline for your digital innovation. We believe that our broad experience from various industries along with our expertise in building and launching digital products is what differentiates Consat from other engineers. We are more than ready to support you in your innovation, guiding your business's digital evolution in a pragmatic way and at a pace that suits you.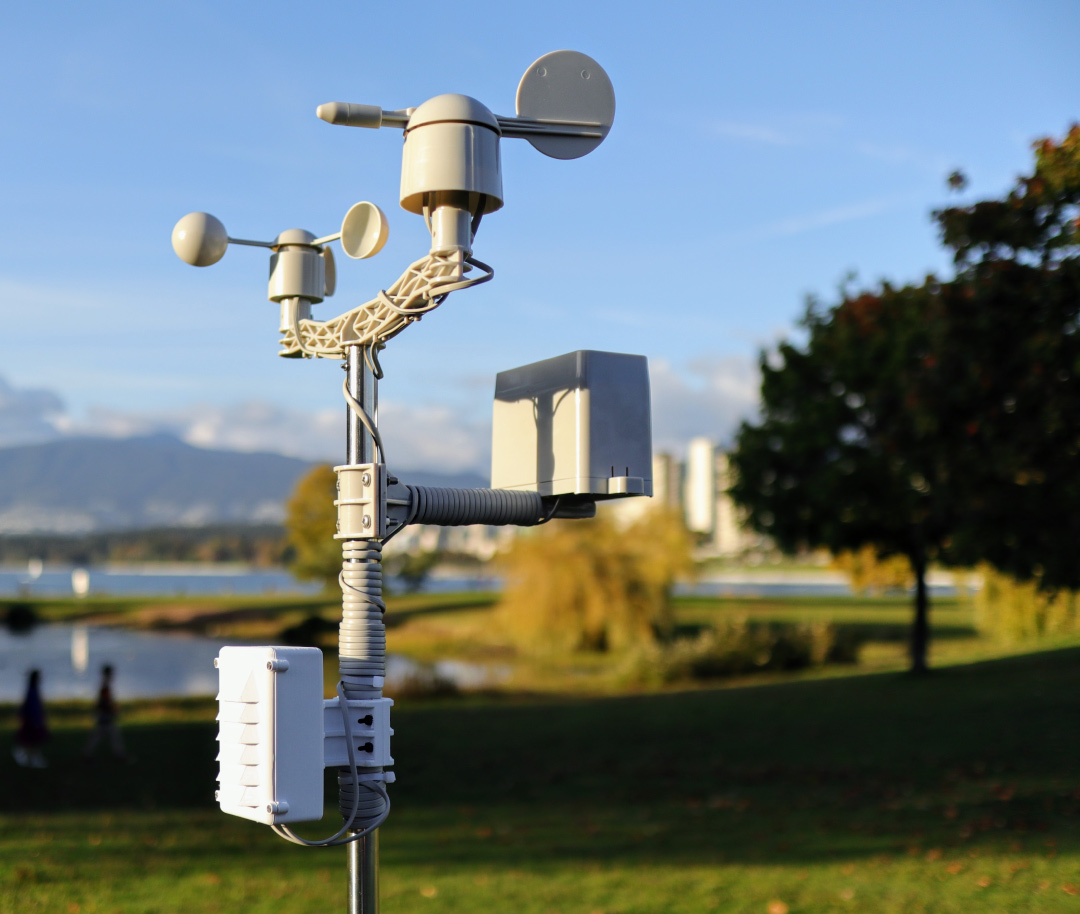 What does a pragmatic approach mean to us?
One of Consats core values is selling the reality, not the dream. With that said, we know what it means to build and launch digital products and when it comes to technology we actually believe that we know how to create magic. Helping our customers reach their goals is always done with the same pragmatic approach but in various ways, such as the following:
Manage scalability with a practical approach that considers the unique needs and challenges of your business.

Leverage user-friendly applications that streamline processes and enhance the customer experience.

Address the demands of mobility with solutions that allow for remote access and collaboration.

Apply artificial intelligence and machine learning in a way that makes sense for your organization, rather than chasing the latest buzzwords or trends.

Connect with multiple vendors seamlessly to create a cohesive digital ecosystem that meets your business needs.

Provide a multiuser interface that simplifies collaboration and communication across departments and teams.

Take advantage of edge technology to optimize performance and reduce latency, without compromising reliability.
How is it done? | Consat NEXT enables a digital transformation journey
Consat NEXT is our digital, ready-to-use IoT platform and framework that enables us to implement the pragmatic approach to digital transformation. With continuous Integration/Deployment capability to build and launch digital products, it's already integrated with hundreds of devices & sensors for tracking, health, Smart Homes and EV charging – to mention a few. Among other benefits, Consat NEXT has an enormous capacity and the ability to:
Increase productivity through real-time Data insights

Give access to a base of agile tech talent that is always learning, evolving and executing

Create new revenue streams

Drive cost efficiencies through Operation optimization

Brand position as a thought leader and innovative company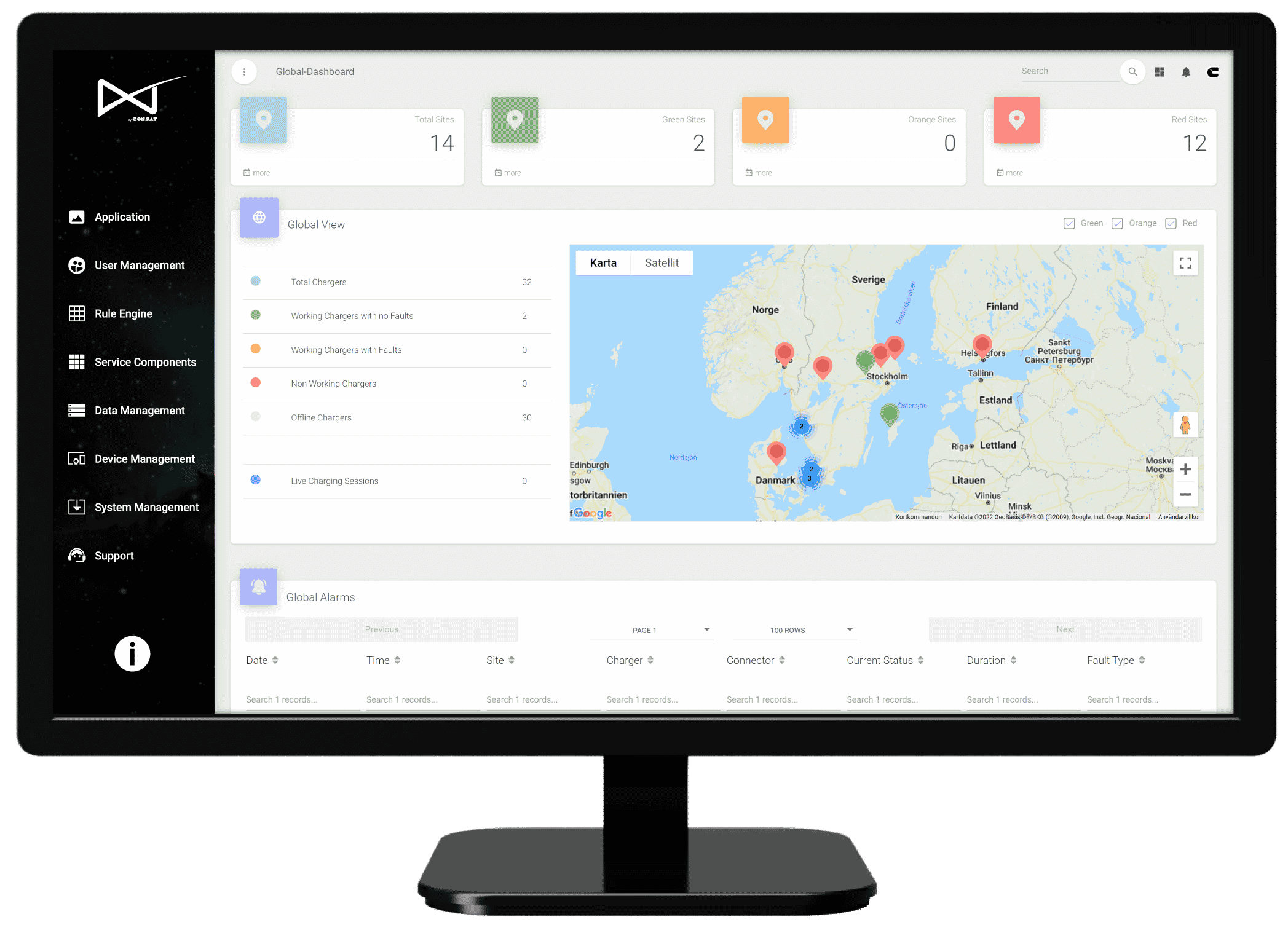 As our clients are never in the exact same stage, Consat has the opportunity to be involved in many different development journeys. In the following examples, Consat Digital Platform NEXT has been used in two different ways to improve efficiency and quality in two various projects.
Consats broad experience from various industries could help support you in your innovation journey to help scale up your business models for digital services in a pragmatic approach. From the production floor to app interfaces, we set the baseline for your digital innovation.
– We bring a perfect match of engineering and digital skills to quickly set the baseline, offering industrialized digital solutions to set the rational path of your digital journey. Consat Digital Platform NEXT is already integrated with thousands of devices & sensors from different verticals for Industry 4.0, e-mobility asset tracking, e-health, Smart Homes and EV charging, to mention a few.
In the following examples, Consat as a digital partner guided two leading enterprises in their respective industry verticals, in their business digital evolution at the pace that suited them.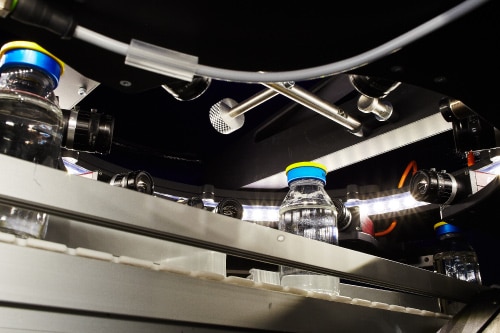 IoT for machines is an ongoing development where Consat Digital platform NEXT works to identify issues before they occur. Working in advance will help avoid any sudden impact an issue could have on production. 
Problem
Being able to reduce unplanned downtime, increase asset lifespans, and optimize maintenance costs would increase the production flow within the industry, but today the maintenance of machines in production is transformed into a proactive rather than a reactive approach. 
How we solved it
Consat Digital Platform NEXT presents data-driven innovation, fast prototyping, and fast production service development and deployment to support innovation and quickly scale up digital business. Together with the IoT platform we're enabled to drive automation by using our vision solution CQV which provides continuous and consistent production monitoring – resulting in higher product quality. In "Industry 4.0" we're connecting to various machines in the manufacturing industry to assist our customers in making smarter decisions.
The end-to-end solution includes Connectivity management, Edge computing, Application development and Management orchestrated over the Consat NEXT Digital platform. The application feature also includes:
Real-time visibility into critical manufacturing equipment
Real time Monitoring of business KPIs calculated and sourced automatically from multiple systems, such as PLC, MES, or from sensors
Detailed view of production trends with drill down into events for root cause analysis
Reason-codes effectively to identify performance losses
The result
Using a data-driven approach on machines in production through Consat Digital solution presents an overview of production data and status such as: 
Items produced, Alarms raised, Downtime incidents Downtime recorded, Uptime percentage, Current status, Frequency of Alarms, Items produced over time, Machine status and Alarms Sent Cumulative. 
Having this information at hand help make smarter decisions, resulting in:
Increased Throughput
Increase quality
Reduce unplanned downtime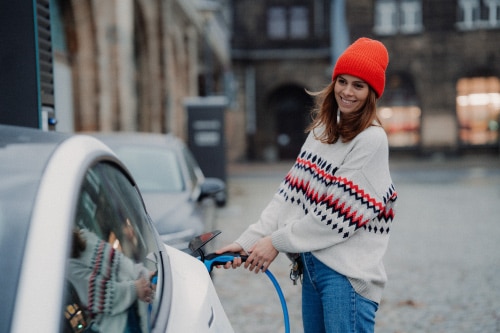 Case 2. Wennstrom - Consat CMS
The Nordic maintenance and service partner Wennstrom is in the traditional market of liquid fuels – as well as the e-mobility segment. With a vision of being the natural choice when it comes to investments and maintenance of sustainable fuels, they want to improve the Nordic environment for future generations. 
Problem
One of the biggest challenges in the transition to electric vehicles is the logistics of charging operations – Multi-Vendor Management of charging infrastructure is one of them. 
How we solved it 
Using the Consat Charging Management Solution (CMS) for Multi-Vendor EV charging infrastructure, Wennstrom is now able to manage electric vehicle charging stations across multiple locations from one single application. The software also provides real-time monitoring and optimization capabilities for charging operations, such as the following:
Precise management of energy sources and loads
Integrated functions for charging service operations
System interconnectivity and digital services
The result
Consat Digital solution orchestrated on Consat Next Digital platform enables Wennstrom's digital transformation journey by working as a cloud-based independent system for the service and maintenance of charging infrastructure. With features such as: Fault detection, Remote management of chargers, charging management, Load management, Role-based access control, remote diagnostic, support and management. The implementation resulted in:
Increased efficiency
Service Uptime
Supports all MQTT and OCPP 1.6 complaint chargers
Integrated Functions for Charging Service Operations
"If we can make complex information easier to understand and present
it to users in a simpler way, they'll make smarter decisions"
Orvar Hurtig VD Consat Engineering
We want to learn about your business to support you in your innovation!
We want to be the digital backbone for our customers. A digital backbone that is always evolving to cater to the ever-shifting market landscape and ready to guide you in optimizing and automating your business to our dynamic future.
We have a deep engineering culture with experience across multiple industries including mechanics, embedded software, domain, IT, cloud and more, thus enabling us to offer solutions to problems within the industrial spectrum. We know what to focus on in digitalisation and why.
We follow an agile approach to solve client challenges through rapid prototyping (Minimal Viable Product scope (MVP)). Without compromising on conceivability we'll guide your business's digital evolution with a pragmatic approach to digital transformation. We offer transparency in our dealings with clients while building relationships with a long-term perspective from the start.

Application – Application Management, Mobile & Web User Interface

User Management – Authentication & Access Control

Rule Engine – Rules Engine (real time and historical) for Service Logic, Zero Coding

Service Components – Alerting/Notification, Reporting & Analytics, Payment, Scheduler

Data Management – Data Ingestion and Routing, Data Storage, Streaming Data

Device Management – Device & Sensor Connectivity & Metadata/Management

System Management – Cloud infrastructure orchestration (self healing, scaling, high availability)

Support – Platform as a Service including L2 & L3 Support
Overall functions
External micro services-based integration
GDPR Compliant, SSL Encryption, 2FA, Pervasive security
Development tools (Quick prototyping for MVP)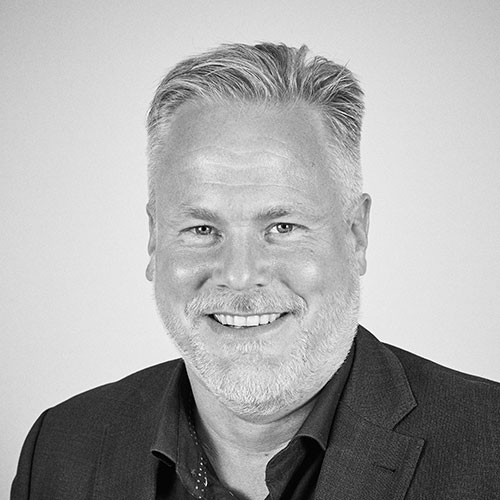 Pär Forsberg
Manager IoT & Electrification
Consat Engineering AB
Tel: +46 31-340 00 57
Mail: par.forsberg@consat.se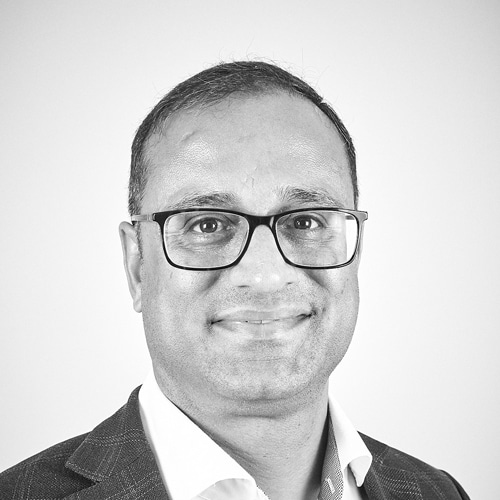 Vinay Dhar
CSO, Consat-Orahi and Head of Digital Transformation Business, Consat Engineering AB
Tel: +46 727 24 22 64
Mail: vinay.dhar@consat.com