Energy Efficiency Improvements in Existing Buildings
In our projects, we reduce energy consumption by 50-60% and the payback period is usually less than 6 years. We achieve this because we are pragmatic in our approach. WE DO EVERYTHING EFFICIENTLY, time, money, materials and energy with long term sustainability as a compass. We start our projects with a holistic vision and are not locked into a single discipline.
The emphasis is on an improved operating net and a better indoor climate – in order to ensure the longevity of the building and tenant satisfaction. A building can have many years to give without weighing down the outside world more than necessary.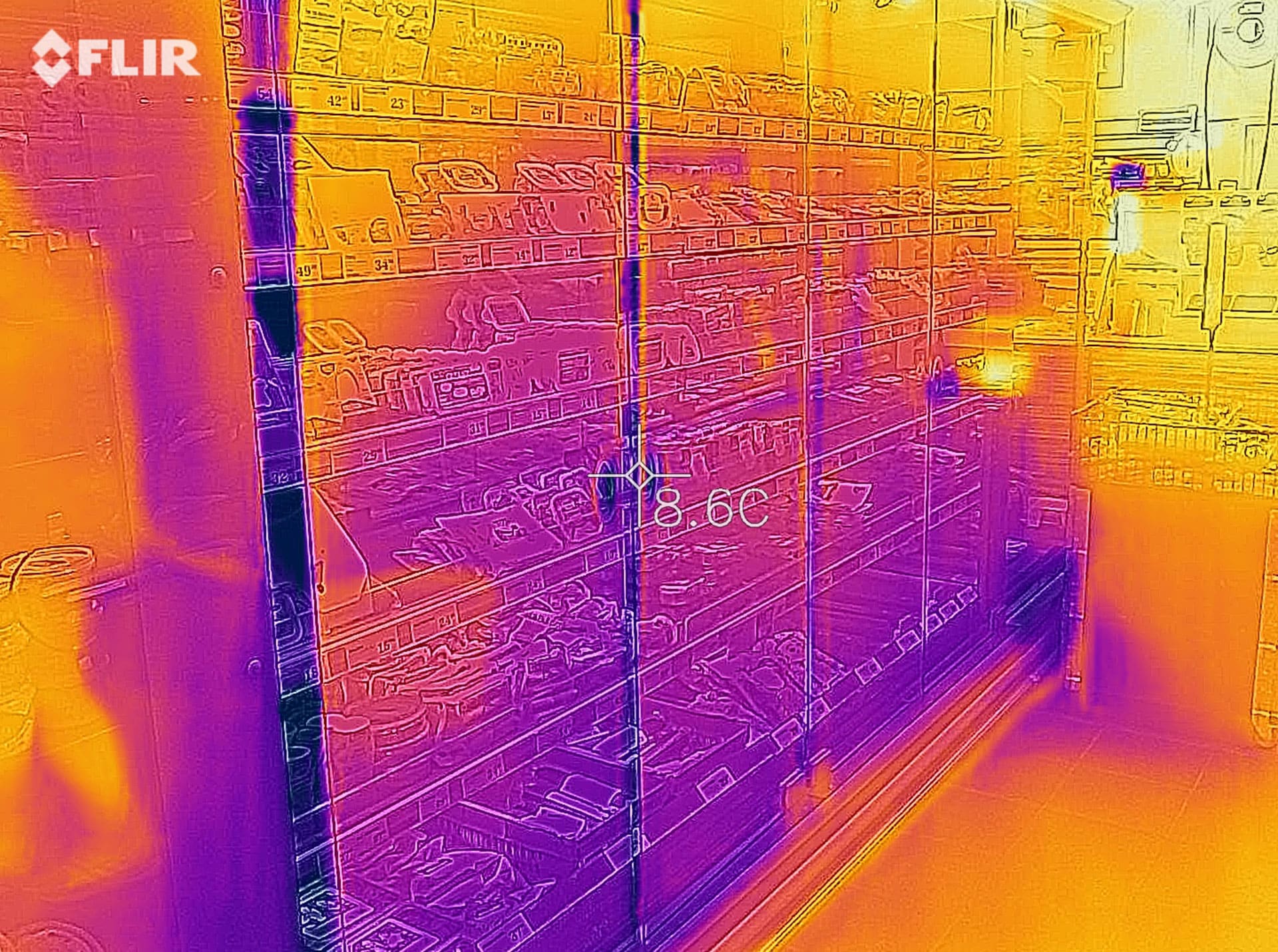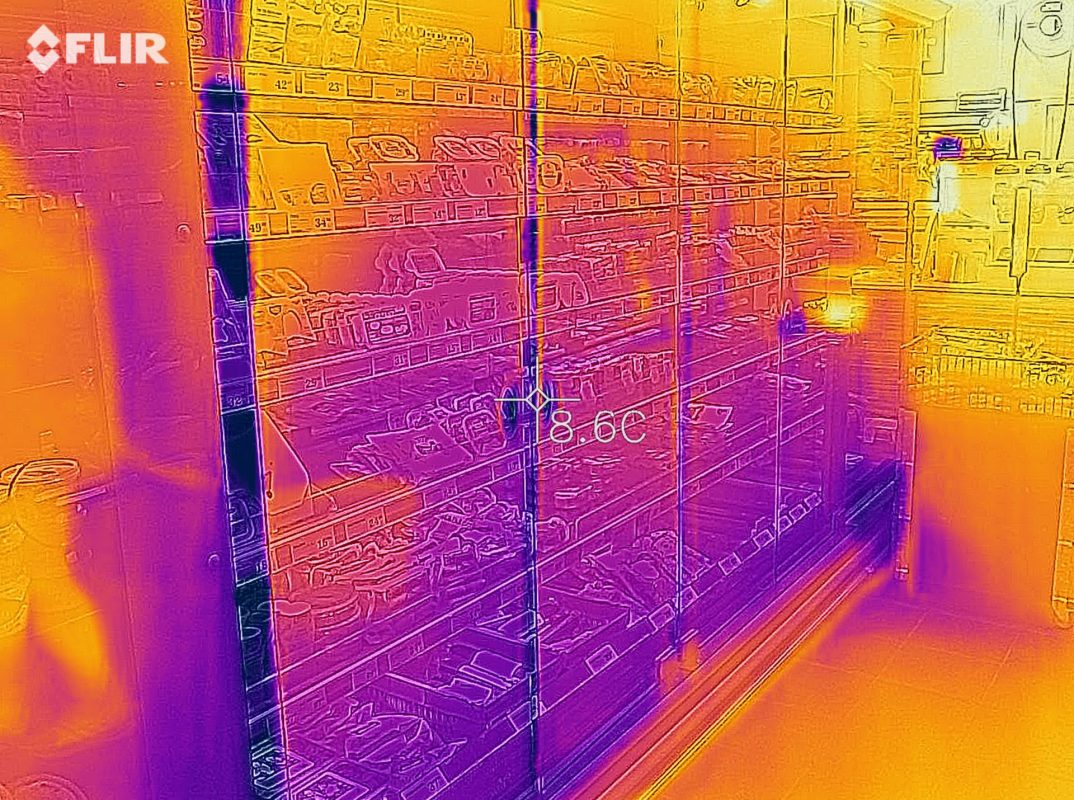 Survey of surface temperature with IR camera to detect condensation problems.
Each building is unique – "one size does not fit all". In order to reach the building's full potential and take responsibility for our forecasts, we follow three work steps:
Pre-study: We illustrate existing installations, produce an action plan, energy forecast and an investment budget.
Implementation: We implement the feasibility study's action plan in the form of an ABT06 contract.
Follow-up: The building is trimmed / optimized for a two-year period after implementation and energy use is monitored – so we can take responsibility for our system solutions.

A side effect is that we get a soft handover to operating staff so the property can be operated in a competent way even after we are finished.
We are unique in our compliance regarding budget and energy savings. We generally exceed the expectations set in the feasibility study, both in terms of energy forecast and budget.