Engineering Services at Consat Engineering
Consat Engineering is the company based on knowledge and broad experience. We offer engineering services in a number of different areas and together with our customers we find new ways to make a difference. Engineers working at Consat deliver an extraordinary result and our reference projects are proof of this.
Technical innovation is the backbone of our staff. Consat has several times delivered patentable solutions to its customers. The most difficult challenge is to make it simple, something we work on all the time, and to come up with as cost-effective solutions as possible.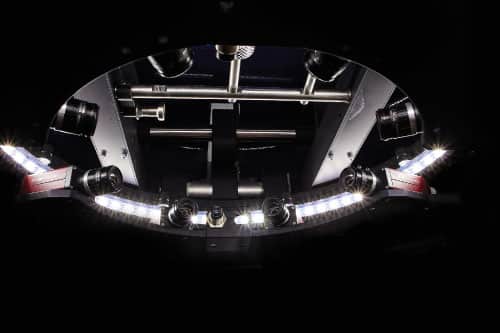 Product development is one of Consat's focus areas. We develop products in electronics, software, telematics, IT and IoT.
We develop both product prototypes and complex products such as vision systems and multiplex systems.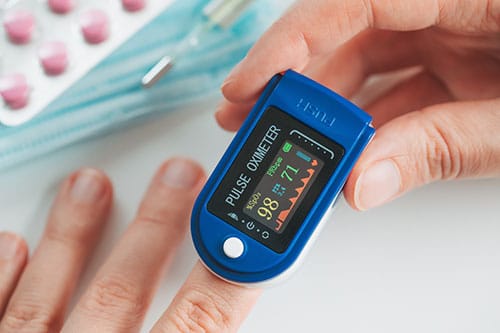 For about 30 years, Consat has been working with Life Science. Our engineers can both help with the technology in production and develop a product from scratch.
We promise a highly professional approach with the patient in focus. Read more about our work with Life Science.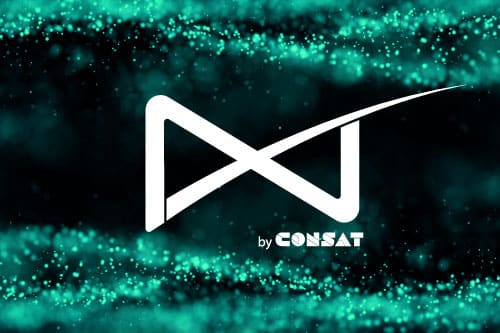 Our IoT Platform enables you on your digital transformation journey in a simple way.
A turn-key, scalable IoT platform and framework, with continuous Integration/Deployment capability to build and launch digital products.
Read more about funtions and customer cases here.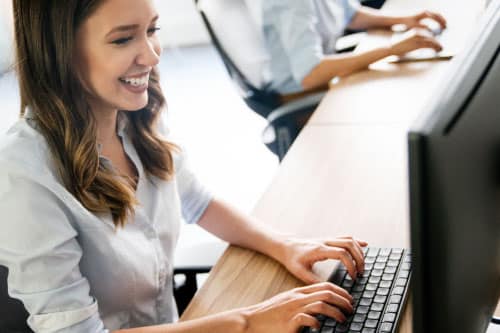 We help our customers create the systems and solutions they need. Whether it is about developing a completely new solution or improving an existing one, we can help with a wide range of techniques and methods.
We make complete solutions within UX / UI that provide a responsive and user-friendly experience. We create a link between a working technology and the visual by engaging our UI designers who build the interface using effective tools for creating graphical (GUI), voice-controlled (VUI) or 3D (VR) interfaces.
Some popular techniques we are currently working on are:
React
.Net / Java / Python
AWS / Azure / GCP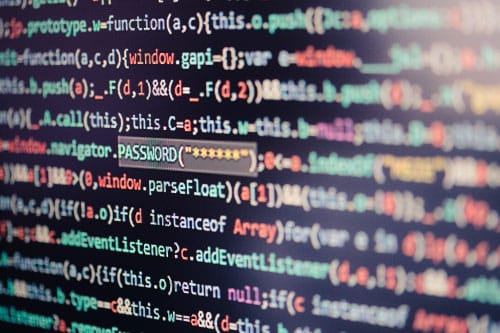 Demand continues to grow on the development of embedded systems as objects that were purely mechanical become more and more intelligent and connected. No two projects are alike, in some cases the focus is on getting as much performance as possible from a very simple micro-controller, sometimes you build a connected Linux system with a touch screen, other times it is about developing a gateway between the different communication lines in a vehicle or why not a time-critical real-time operating system.
We have a long experience of:
C / C ++
Embedded Linux systems
Python
Real-time operating system (RTOS)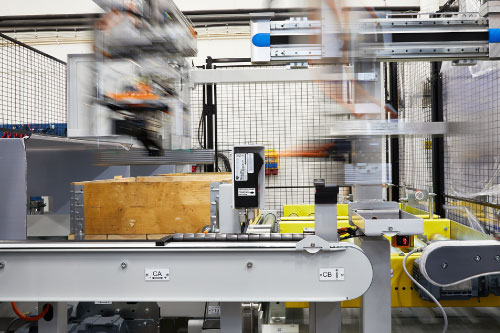 For Consat Engineering, the industrial production line is almost a second home. We are a natural partner when it comes to special machines – from idea sketch to machine in operation.
We develop, manufacture, deliver, document and CE mark all types of equipment for production. In our workshops, we can assemble and test drive the machine to be delivered. Our teams develop everything from mechanics, software (PLC) to robot control. For guidance, direction and / or classification, we use our versatile vision system (CQV).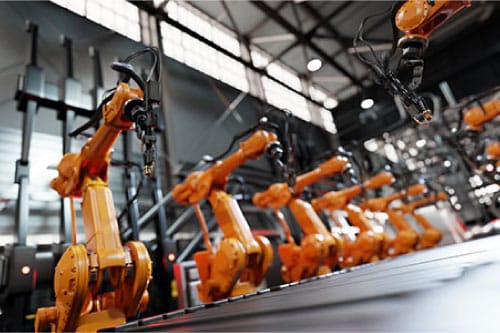 Industrial Robot Technology
We have extensive experience of robot programming assignments with the customer, but we also use robot technology as part of a larger commitment where we take responsibility for a system solution, whether it is a special machine or an entire production line.
An important part of a successful robot project is offline programming and simulation to ensure that the system is in good condition before the hardware starts. These technologies provide the most efficient and effective solutions.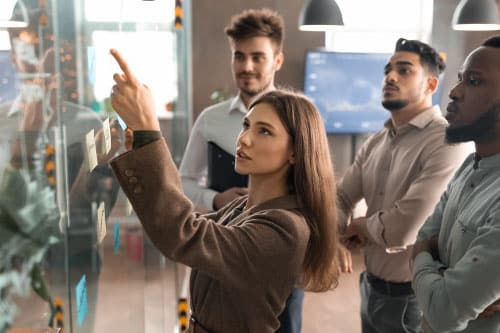 In today's agile world, projects are not always run in the same way as before. Whether you need a project manager who can run a large product development project, a Scrum Master, a sub-project manager for a Life Science project or a product owner, we are ready to help!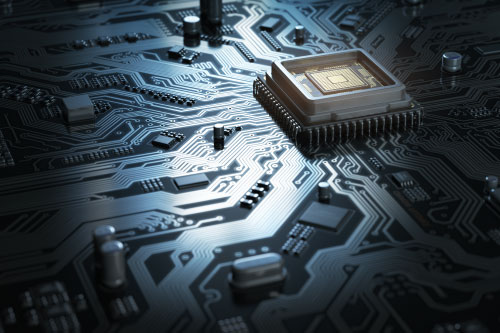 Our experienced electronic designers will help you as a customer, from blank paper to finished product. Developing a circuit board with a function is just one part. It is equally important to choose the right components that will be available during the product's lifetime and to choose the right manufacturer for the production volume you have and to ensure that the product meets all requirements and certifications.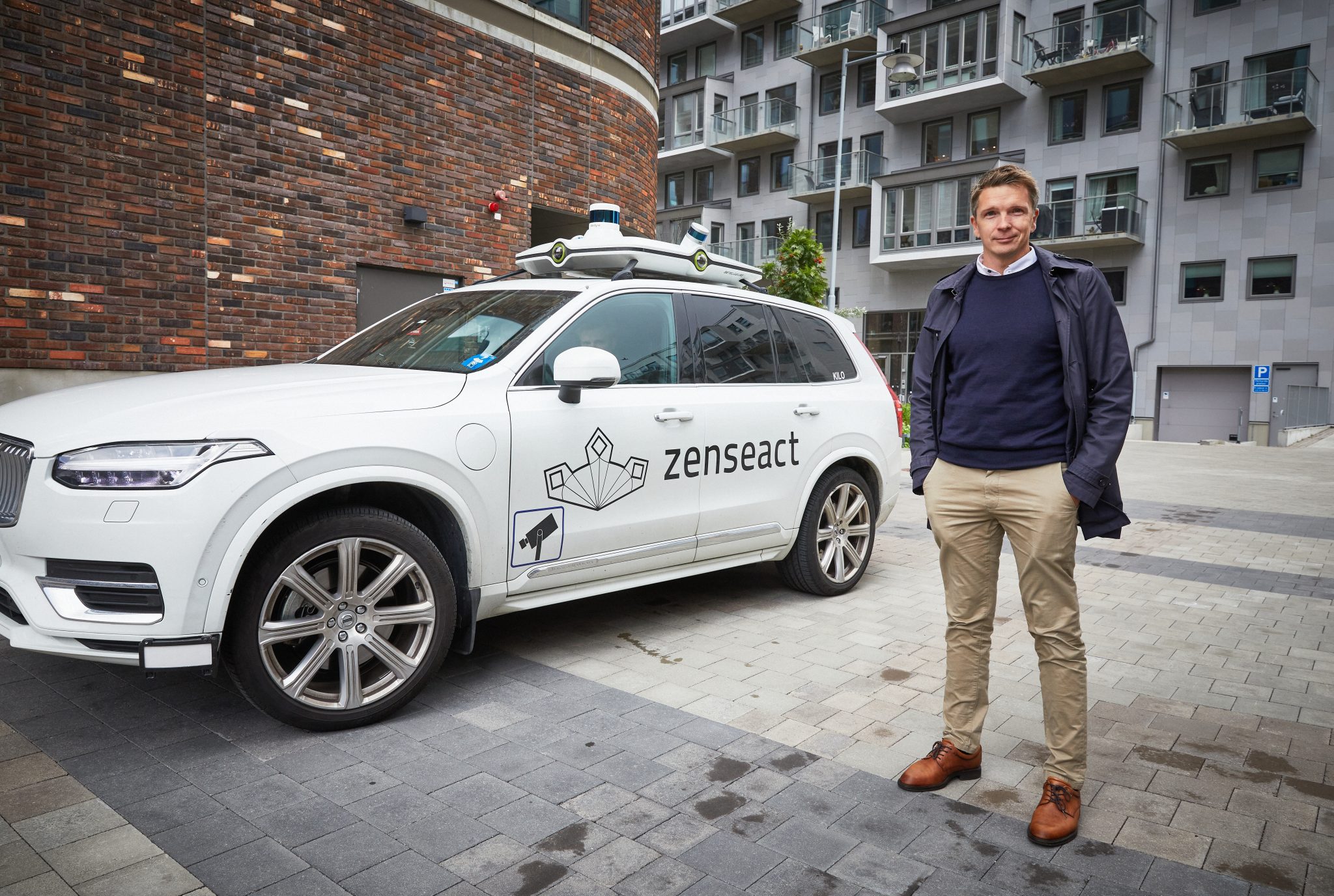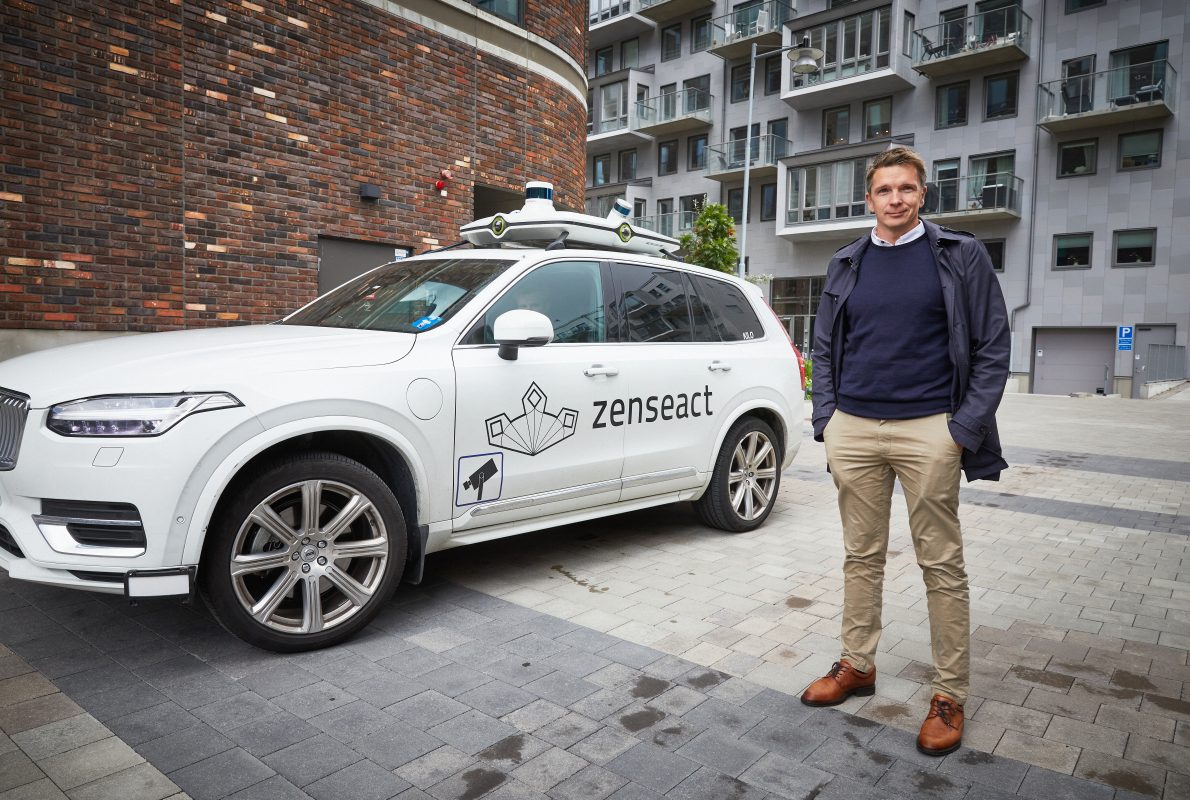 Consat Engineering – Employee Profile
World class professionals are working at Consat Engineering. Meet our awesome Niklas Sundin and read about his journey at Consat here!
Cusomer Case "Calibration of new radar systems for Scania"
A multi-year collaboration between Consat and Scania has resulted in a new project. With the help of specially developed machines, the cooperation is stretched across land borders with France and the Netherlands joining the team. Read more about the ASLA project.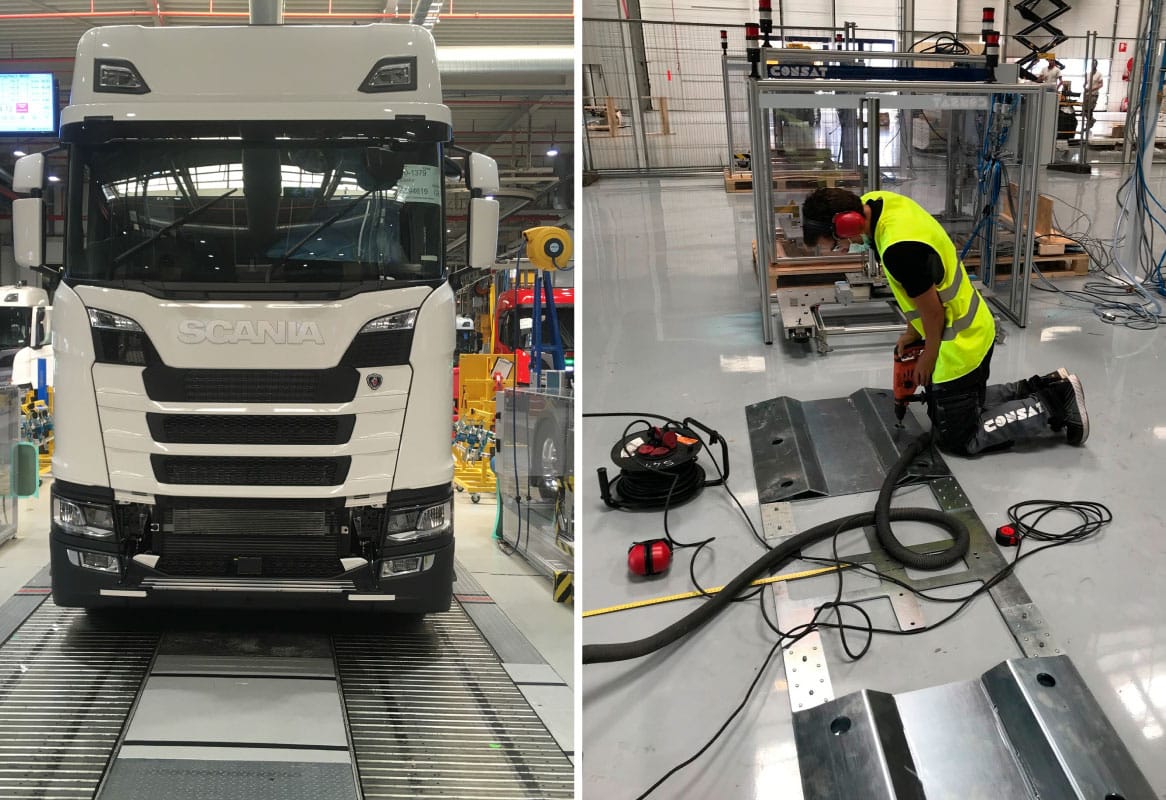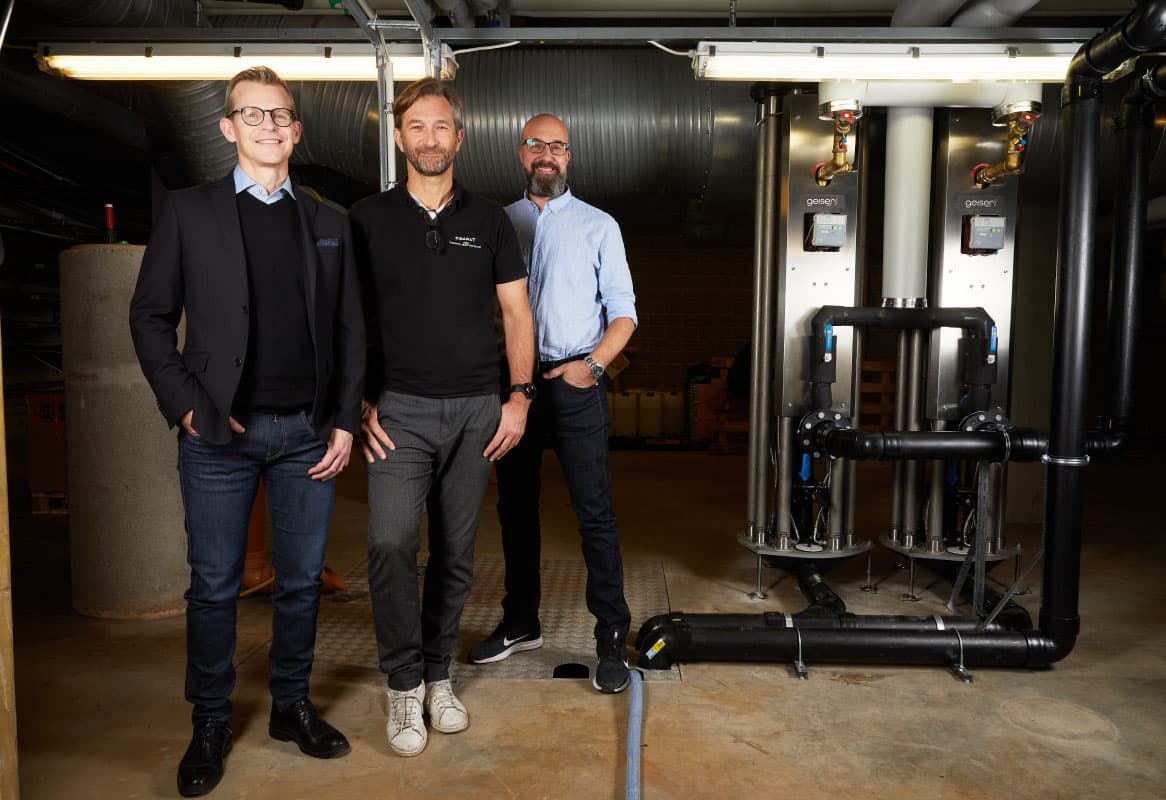 Patented product development - a collaboration between colleagues
What happens when three wise people decide on a joint project? Sure, a new patented product! Consat Engineering together with Consat SES and Consat Innovation Partner has developed its own greywater heat exchanger that suits any given situation. Read more about this on the Geiser page.